If you are an HR or managing HR team, you know that HR teams are constantly finding themselves working on everything from payroll to attendance issues to new hire onboarding in a single day. A lot of information needs to be pushed around a system every day, and it takes a lot of time, effort, and mental capacity to carry out this work.
While HR departments are becoming increasingly important in companies, they are also struggling to keep up with the increasing number of tasks they need to perform. As the team grows, the work just compounds very quickly.
In my experience working with the HR teams, I have noticed that they rely heavily on spreadsheets and email communication to maintain the day-to-day operations. This can be frustrating for the HR teams and the employees as there is too much back and forth; things can be lost in translation; no expectations/goals are set; employees just find it as inconvenient as HRs do!
So, how to make your life painless as an HR person and make it comfortable for each employee? This blog will walk through those tools and show you how they work.
Let's talk about this for a moment - As an HR manager, you want IT to be able to automate many processes that are chores to your day-to-day lives. But many companies, small to mid-sized especially, don't always have an IT team who can build automation and coding products for HR. This leaves you with a tough choice: either you create the products yourself or continue doing this meticulous, almost menial routine that is literally eating up your time!
But I give you a 3rd Choice - NoCode Tools!
HR systems can often be intricate for small businesses and startups to crack. You need to have a functional and robust system to support your human resource practices. You also want it to be as efficient and cost-effective as possible.
In this age of technology and automation, it is imperative to ensure that the core functions within an organization are automated. This post looks at Human Resources (HR) and considers how a company can provide all automated processes.
Employee Directory: Easy access to information about your employees
Employee directories are often a significant part of an HR department's operations. They can be used to store information about employees and their benefits and for other purposes like scheduling, training, and payroll. A well-designed directory can help streamline HR operations by making it easier for users to find relevant information quickly. This can make them more efficient, ultimately benefiting the company and saving money.
The employee directory is also one of the most tedious processes in HR. It takes time to gather all of the data, input it into the system, and ensure accuracy.
If you want to use automation to streamline this process, here are some things you should consider: Any employee directory should be able to be;
Easy to Access
Easy to Update
Easy to Automate
You can achieve this by;
✅  Using Airtable forms to collect information directly from employees without anyone having to do anything manually.
✅  Providing Airtable views to employees to access their department employee details easily.
✅  Add Airtable automations to send birthday wishes and job anniversary wishes.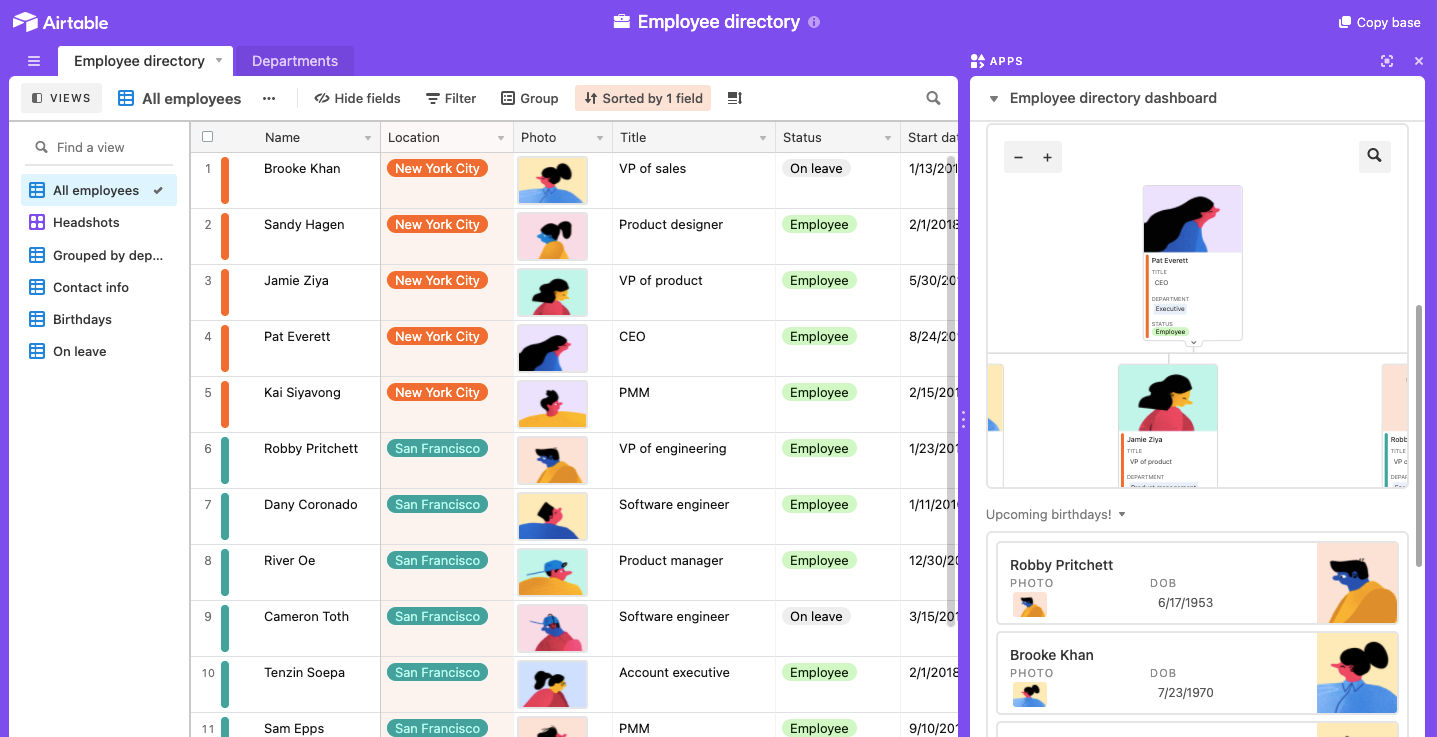 Recruitment: Don't miss out on a great candidate because of something as simple as not updating your website.
The first thing you need to do is create a job board. A job board can be designed in just minutes without hiring a web developer. You can simply add new jobs as they become available and update your posting on the site with further information.
A good job board is;
Integrated into your applicant tracking system
Easy to Update
Filterable & Searchable
You can achieve this by;
✅  Building a job board in hours using
Softr
✅  With Airtable as the backend, a job board becomes it easier to update and keep current.
✅  Adding tags and search to make it easy for viewers to find the right job.
✅  Using social sharing components to enable sharing on LinkedIn / Twitter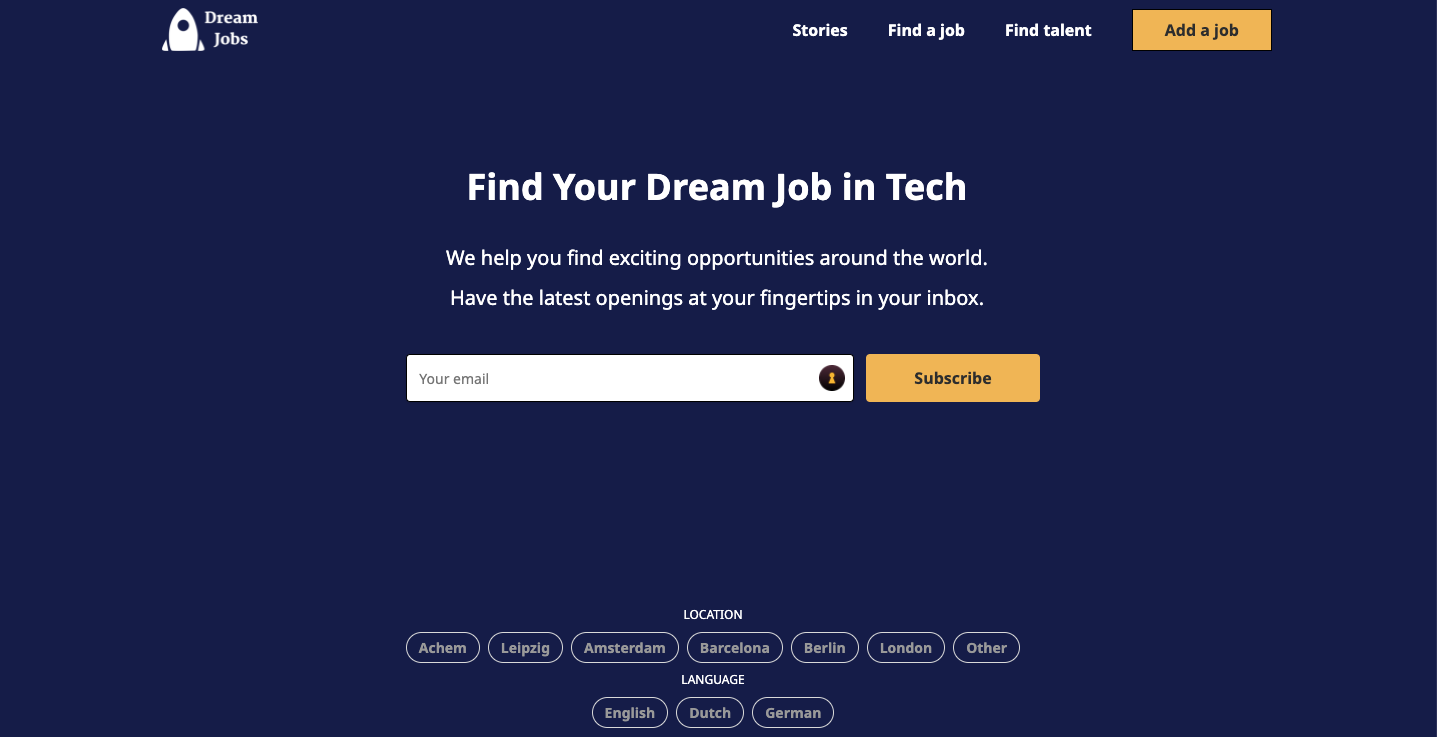 Applicant Tracking System: Keep all parties in sync.
Recruiters review candidates, communicate with interviewers, schedule interviews, and share candidate assessments. Applicant Tracking Systems (ATS) enables you to streamline these workflows.
✅  Connect your Job Board above with an
Applicant Tracking
database in Airtable. Have all your candidate applications go straight to your database.
✅  Create views on your database and easily monitor candidate application stage tracking and interview calendars.
✅  Don't waste precious time on checking up on interviewer and interviewee ability, integrate with
Calendly
for booking time slots and automations for reminders.
Employee Onboarding: ensure smooth onboarding.
Onboarding can be a time-consuming part of the hiring process, with the amount of paperwork and compliances to be catered to. A great onboarding process will also ensure that new hires get up to speed quickly and stay engaged throughout their tenure, making them more productive, happier at work, and better at serving customers.
✅  Reduce onboarding paperwork with highly customisable digital forms using
Jotform
. Create automations that send out the Jotform as soon as a new employee is added to the Employee Directory.
✅  Use Google drive for employee document management. Create Zapier automations that take any document submissions from Jotform to Google Drive without any manual intervention.
✅  On completion of onboarding forms, automate welcome email to be sent out to the new hire. Onboard new hires with an easily accessible
company wiki
on Notion. One place to access all the policies , benefits, department knowledge base.
NoCode saves time and money for HR and the company!
By streamlining operations for human resources, you'll free up valuable time and brainpower, which can be put toward other more critical tasks than manually entering information into spreadsheets or databases! These tools enable you to automate the most time-consuming and expensive processes in HR. It reduces the cost of hiring developers by making it easy for your team members to create new functionalities for your existing HR systems. With NoCode, you can build a complete system in days, not months. NoCode platforms are cloud-based, which means you don't need to buy any hardware - just sign up and start using!