You may not know it, but you've been using databases your whole life.
In this article, we'll look at
What is data?
Why is a database crucial for businesses of any size?
Why is Airtable a good database?
Explain the best way to start with a starter database.
So let's get started!
What is data?
Data is anything that you note down. It's information. In your personal life, it can be the recipes you write down in a diary. Or your monthly expenses in an excel sheet.
When you run a business, you are constantly surrounded by data. Every person who contacts you for a quote, every image of the products you sell, and every paper that passes through your desk is an example of business data.
Whatever form your data takes — whether text-based (like a quotation) or audio-based (like a sales call) — the point is that if it helps organize information and make decisions easier, then it's data!
What is a database?
A database is a system for organizing, storing, and retrieving data, like a filing cabinet in most offices.
You can think of a database as a collection of data or information that is accumulated and organized in a way to make it easy to search, retrieve, and maintain. A database typically consists of recordsets—sets of related data—with each record comprising individual fields (columns).
Data is essential information organized into tables, columns, and rows. The table below shows an inventory list for my kitchen into rows (each row represents one item), columns (each column represents one category), and cells (each cell contains information about a particular item).
Why do you need a database?
If you're a small business owner, you likely have a lot of data. You might want to store customer information, employee records, project details, or inventory lists. You might also like the ability to access and edit those records on the go or share them with others in your organization or with clients. Airtable is the perfect way to keep all that information organized so it can be easily accessed and edited wherever you need it — real-time across multiple devices!
Why is Airtable a good database?
Structured & Consistent Data Creation
A good database provides a framework to ensure the data creation happens in a controlled way, which helps ensure that your team is constantly working off the same and latest information. Dirty data causes more business problems than solving them. For example, incorrect or incomplete records mean that employees have inaccurate information about customers or products; lost opportunities arise when salespeople don't know who their leads are, and inaccurate pricing can lead to loss of revenue or brand damage. Having order is essential.
Use
Airtable Forms
to create data creation workflows. Airtable automation can extend these workflows to run validation or deduplication
scripts
.
It allows straightforward CRUD functions (create/read/update/delete), and users can interact with the data they produce—whether they're looking at who's added tasks or reviewing their company's performance metrics—in real-time without losing integrity in their records.
Secured & Controlled Data Sharing
Sharing When working with data, you may not want to give everyone the same access to the data. Good Databases allow you to share just the data you wish to and hide other data. This helps ensure that only authorized people see certain information within a project or company.
Any changes in the data will affect all views, which ensures that your data always has one version of the truth, unlike Google sheets, where you may create different versions to share across people.
Configurability
Airtable is a great starter database because it's easy to use. And if you're starting, you don't want to spend money on complex software with a steep learning curve. Adding tables, fields & records in Airtable is as easy as creating Sheets/ Rows/ Columns in Excel and Sheets.
The interface is intuitive, so even if you've never used spreadsheets before, you'll be able to take full advantage of the power of Airtable without any previous knowledge of databases or coding languages.
Its most significant advantage is the ability to modify and add functionality to Airtable without needing a developer.
Multiple Views to Interact with Data
Airtable is a database that lets you create a database and then organize it in any way you want.
It's not just rows and columns — you can create views of your data in many different ways.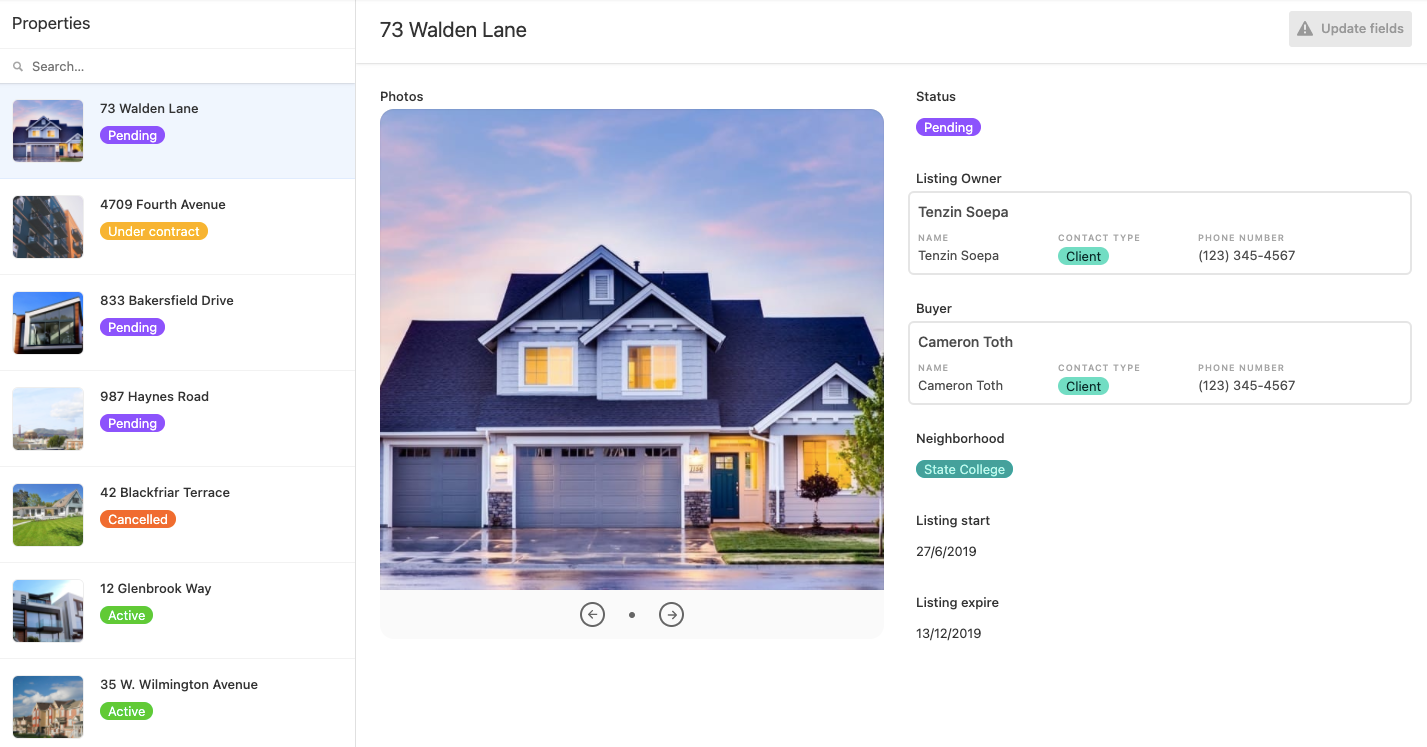 Extensibility
Airtable is not just easy to get started with and use but powerful enough to build complex apps and workflows on top of it.
It's combination of Data, Automations, and Interface features can help you create a highly advanced CRM or Project Management.
Tools
In addition, you'll find a variety of extensions in its
Marketplace
that provide additional functionality.
Airtable also provides an API that allows you to link other apps together.
Conclusion
There you have it. Airtable is a great way to get started with databases, and I highly recommend it. If you need more information or want to learn more about this software, check out their website at
Airtable.com
.
If you need to contact me to help implement Airtable for your business, please reach out at
ruchikaabbi.me